United Info/Schedule
---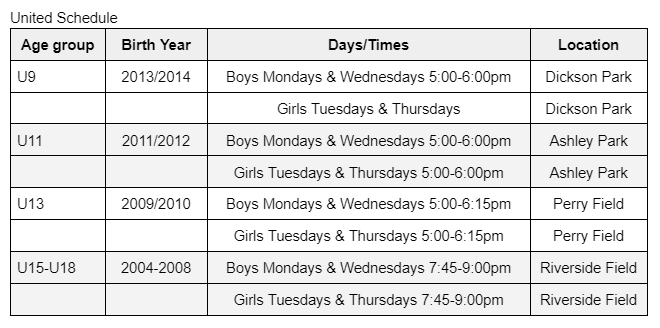 Our U9-U17 United teams participate in a rural league with other small cities in a league play format. The United season will run from May 2nd to June 30th, with some opportunity to extend into July for older age groups.
Confirmed weekends are as follows:
May 13-15 Swift Current
June 4-6 Moose Jaw
June 17-19 Weyburn
There is the opportunity for teams to enter into 1-2 tournaments on a team by team basis and will be discussed at the beginning of the season.
For more information, please contact Chad Striker, SCSA Technical Director at swiftcurrentunited@gmail.com.